Tiger Writes Essay - Says Golf Contributed To Serial Cheating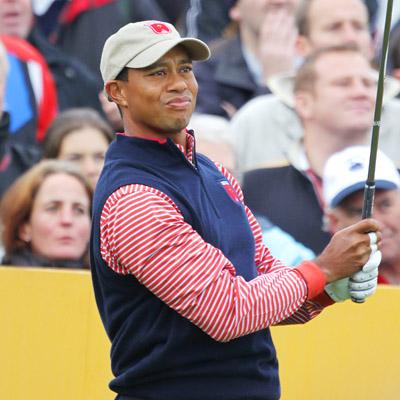 Tiger Woods talks about the years of bed-hopping that eventually tarnished his image and ended his marriage -- even implying his mastery of golf might have led him astray -- in an essay published in Newsweek magazine Wednesday, RadarOnline.com has learned.
The essay was published nearly a year after his post-Thanksgiving 2009 fight with ex Elin Nordegren that sparked a tabloid frenzy, with more than a dozen women claiming to have slept with him while he was married.
Article continues below advertisement
FIRST PHOTOS: Tiger Out Of Rehab
"The physical pain from that car accident has long healed," Woods wrote. "But the pain in my soul is more complex and unsettling; it has been far more difficult to ease -- and to understand. But this much is obvious now: my life was out of balance, and my priorities were out of order. I made terrible choices and repeated mistakes. I hurt the people whom I loved the most."
In the essay, Woods said the psychology of the sport he mastered gave him a false sense of confidence off the golf course.
"Golf is a self-centered game, in ways good and bad," he wrote. "So much depends on one's own abilities. But for me, that self-reliance made me think I could tackle the world by myself. It made me think that if I was successful in golf, then I was invincible."
He wrote that his relationships with his two young children have taken a more significant meaning in the past year.
Article continues below advertisement
"I'm learning that some victories can mean smiles, not trophies, and that life's most ordinary events can bring joy," Woods wrote. "Giving my son, Charlie, a bath, for example, beats chipping another bucket of balls. Making mac and cheese for him and his sister, Sam, is better than dining in any restaurant.
Addressing some of the characters tied in with his scandal, he wrote that "opportunists are trying still to cash in on my troubles, no matter how irresponsible or ridiculous their claims may be.
"In many cases, I've never even met these people," Woods wrote. "But there's no way I can dispute each lie without provoking more. Besides, everyone has probably heard more than they ever wanted to about my private life."
In addition to the essay, Woods appeared on ESPN's Mike & Mike radio show on Thursday morning, and was asked what he'll tell his children Sam and Charlie about his actions that led to the divorce.
Article continues below advertisement
AUDIO: Hear Tiger's Interview on ESPN's Mike & Mike Show
"Absolutely the truth... what I've done, what I did -- not even God can change the past -- and I take full responsibility for my actions," Woods said.
Woods said "what I did was what I did" and said one day he'd "sit down with them face to face eyeball-to-eyeball" and come clean
He said over time, he'll have to earn trust and respect from his kids.