EXCLUSIVE: Nicole Richie's Wedding Gown Secret, Stylist Dishes On What To Expect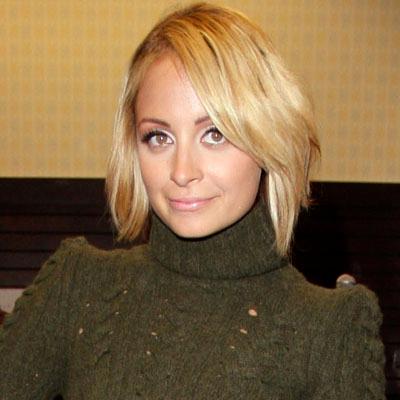 It's the big question that remains unanswered: who'll design the gown for Nicole Richie's wedding to rocker Joel Madden?
As an international style icon, there is little doubt that whatever Nicole wears when she ascends to the altar this weekend, it will surely set bridal trends for years to come.
"Nicole has such a great eye for fashion and knows what she likes, so I would guess that she worked with the designer on her dress," says April
Article continues below advertisement
"I would put her in Marchesa," says Steiner.
"I would not put her in pure white... I would go more off-white or even a very pale pink, soft and elegant is what I envision.
"I would like to see her in a strapless gown or a one-shoulder. She is so tiny, so the more skin, the better!"
In the last 12 months, the fashion designer and mogul has hit the red carpet in everything from glitzy and glam Marchesa gowns to vintage-inspired maxi dresses from her own Winter Kate Collection, all of which have a modern bohemian feel and vintage touch.
Article continues below advertisement
"I don't think she wear a vintage dress, but maybe something vintage inspired," says Steiner.
NEW PHOTOS: Lionel Richie's Backyard Gets Full Party Treatment
While Monique Lhuillier -- who has designed wedding gowns for Britney Spears and Carrie Underwood -- could be an obvious choice for Nicole, as her designs have an ethereal feel, there are several other possible options.
Georgina Chapman's celebrity-staple Marchesa collection is a strong contender for several reasons.
During New York Fashion Week in February, this year, Nicole took time out of her busy schedule to engage in a little catwalk action at the Marchesa Autumn/Winter 2010/22 collection.
In September, she stepped out of her comfort zone, wearing an elaborately frilly and embellished Marchesa Fall 2009 gown to The Lynda & Stewart Resnick Exhibition Gala at the LACMA in Los Angeles.
Whatever the bride-to-be chooses, Steiner thinks one thing is a safe bet: two dresses.