EXCLUSIVE: Missing Vegas Showgirl Sued Former Flame For Battery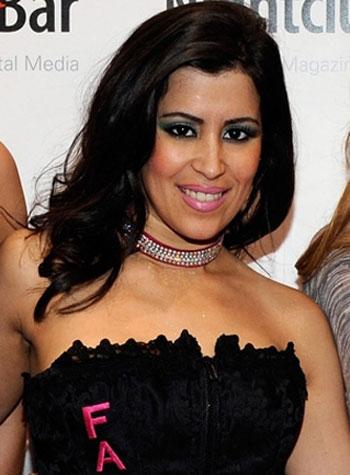 Missing Las Vegas showgirl Debora Narvaez filed a civil lawsuit against a former ex-boyfriend claiming her battered her, RadarOnline.com has exclusively learned.
COURT DOCUMENT: Read Debora Narvaez Battery Complaint
According to court documents filed in Clark County District Court, Narvaez sued her ex boyfriend - dancer Jamile McGee – in August 2009 for "prolonged illegal and wrongful touching" that led to physical scarring. She won a $250,000.00 judgment against him which we're told was never collected.
Article continues below advertisement
McGee is a hip hop dancer who appeared on the first season of So You Think You Can Dance and was a third place finalist on the hit show.
Both he and Narvaez grew up in Baltimore, Maryland.
According to McGee's lawyer, Scott Holper, the two dated more than a year ago and McGee wanted out of the relationship.
Holper alleges Narvaez made up a story that she was pregnant with McGee's baby and the beating she allegedly suffered from him resulted in a miscarriage.
Narvaez went to court and claimed that a scar on her knee resulted from the alleged assault and hampered her modeling career.
Holper goes on to say that the allegations against his client were false, but McGee did not have the resources to defend the case and so Narvaez won a default judgment against the dancer.
Narvaez has been missing for nearly two weeks from her Vegas home and had an on-again/off-again relationship with another dancer, Justin 'Blu' Griffith.
MORE ON:
Celebrity Justice
Article continues below advertisement
Ironically, Narvaez's former flame Griffith was arrested in October for allegedly beating Narvaez and according to the arrest report, she claimed she was pregnant.
He is believed to be the last person she saw before she went missing. Police say he is cooperating with their investigation and is not considered a suspect.
McGee, who is now happily married with a family, has been living in Colorado for over one year.