Exclusive
EXCLUSIVE: Kate Gosselin Continues Silent Treatment With Jon's Girlfriend 8 Months Later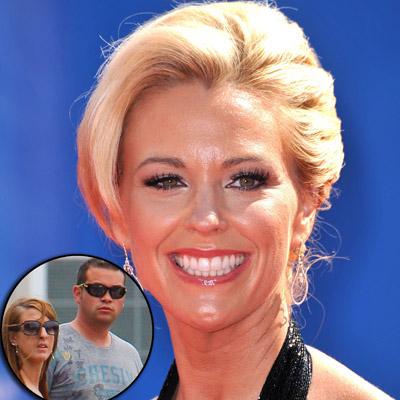 It's been a year and a half since Jon & Kate Plus 8 turned into a chronicle of the couple's disintegrating marriage that ended in divorce, and while Kate's been focusing on her career, Jon has found love.
RadarOnline.com has learned that while Kate and Jon have found an amicable medium, she has yet to talk with Jon's girlfriend of eight months Ellen Ross.
"Kate and Ellen are totally respectful of each other, but they just don't speak," a source explained.
Article continues below advertisement
"Each week for the custody switch, Jon and Ellen drive over to the house, pick up the kids and van and then leave with both cars, but Kate and Ellen haven't needed to talk."
Jon has had string of ill-fated romances with the likes of Hailey Glassman, Kate Major and Morgan Christie, but he finally seems to have found stability with the pretty 24-year-old Pennsylvania government employee. According to the source, their relationship is stronger than ever.
"It's really the first normal relationship he's ever had. She is honest and doesn't go behind his back as he's experienced in the past," the source said.
"Ellen has never officially met Kate. They have seen each other at court and during the custody switch each week but they haven't exchanged words.
"The right time will come for them to talk but at least they have not said anything bad to each other."