EXCLUSIVE: Justin Bieber Victim Of Cyber Bullying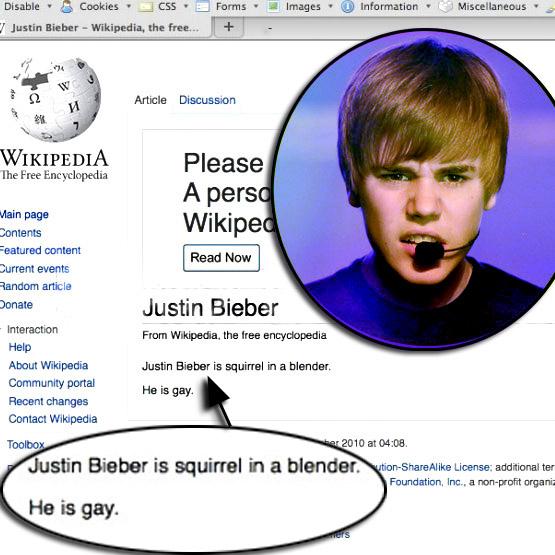 Seems no one's immune to cyber bullying -- not even Justin Bieber.
During the same week that the-16-year-old Canadian sensation scored his very first Grammy nomination as Best New Artist, someone hacked into the Baby singer's Wikipedia page and wrote "Justin Bieber is squirrel in a blender. He is gay."
Huh?
Starzuncut.com was first to notice Bieber's bio was hacked into, and notified a rep for Wikipedia who quickly fixed the page.
Article continues below advertisement