Exclusive
EXCLUSIVE: Justin Bieber's Mom Unhappy Over His Career, Now She's Hiring Own Lawyer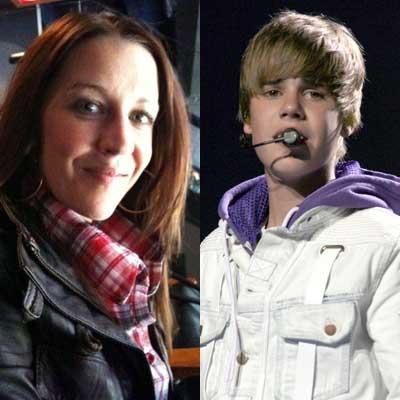 Justin Bieber's mother believes she's being cut out of his career and has spent the past week looking to hire a lawyer to represent her interests, RadarOnline.com has learned exclusively.
While Bieber has dominated headlines the past few days because of an incident with another boy while playing laser tag, behind the scenes a far more contentious battle is brewing.
Pattie Mallette believes she's been pushed too far out of Justin's career – to the point where she never read her son's autobiography until it came out, one source familiar with the situation told RadarOnline.com.
Article continues below advertisement
In addition, when Justin's team announced he was launching a nail polish line, his mother had no idea.
"No one in Justin's camp told her or consulted her," the source said. "She found out about it by reading it in the press."
Pattie is so upset she's looking for a lawyer to represent her interests.
"She doesn't want anyone to think she's after her son's money – and she's not," a source said. "But she hasn't bought clothes for herself in two years! She flies coach. Her son writes an autobiography and no one even shows it to her.
"It's ridiculous. And Pattie is really tormented over it."
Scott "Scooter" Braun is Justin's manager and the man credited with discovering the star, who grew up in Ontario, Canada. Braun denied that Pattie is unhappy over the situation with Justin and told RadarOnline.com: "There are no truth to rumors that Justin's mom is unhappy. She worked and co-operated on his autobiography."
But people close to Pattie say Braun is unaware that she has been looking for a lawyer to represent her interests. And in terms of the autobiography they say it's just one of many Bieber projects that Braun controls with very, very little or absolutely no input from Pattie.
"She's in a tough position," one source said of Pattie. "She feels that she's being cut out of her son's business life by the people around him. She doesn't know what to do. It was a big step for her to finally go out and look for a lawyer for herself.
"Now we'll see if she follows through."
RELATED STORIES:
VIDEO: Justin Bieber Under Investigation For Possible Assault