Exclusive
EXCLUSIVE INTERVIEW: Demi Lovato Assault Victim Seeing Plastic Surgeon; Suing Star Next Week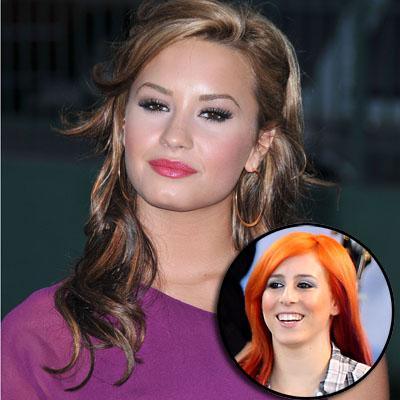 The dancer Demi Lovato allegedly punched in the face is seeking medical treatment from a plastic surgeon and is taking action against the Disney star in a lawsuit which will be filed next week, RadarOnline.com has learned exclusively.
Alex Welch's high-powered attorney, Donald Karpel, says that the injuries his client sustained warranted emergency medical care and further consultation from a cosmetic surgeon. Karpel also says Welch intends to take Lovato to court.
Article continues below advertisement
"We will be filing a lawsuit next week," said Karpel. "We will be seeking punitive damages for assault, battery and for mental stress."
When asked if Welch wants Lovato to pay for her medical bills, Karpel said: "We are exploring all of our options right now.
"After the attack, Alex had to get emergency treatment. She is now consulting a Beverly Hills ears, nose and throat plastic surgeon. "
Karpel says he is in constant contact with his client and she "seems to be doing OK."
The dancer -- who was on tour with the Jonas Brothers and Lovato when the fight happened on a plane -- says she has not received an apology yet.
"To this day, I haven't gotten an apology. I've heard nothing," Welch told People. "That's sad if you think that person is your friend."
Earlier this week, Lovato's dad spoke exclusively to RadarOnline.com and warned Welch not to sue his daughter.
"Demi has really good lawyers and so does Disney, this girl shouldn't sue," Patrick Lovato said in the exclusive interview. "She won't win."