Exclusive
EXCLUSIVE: Inside Bethenny's Blowup To Skating Judge Johnny Weir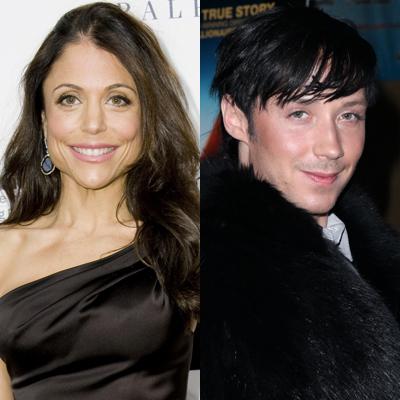 Bethenny Frankel has described herself as the Bristol Palin of Skating With The Stars because she glided into the finale over other more skillful contestants.
VIDEO: General Hospital Star Wins Skating With The Stars
However, she certainly didn't earn her passing marks by wooing the judges. In fact, RadarOnline.com has learned exclusively that she was caught in a backstage incident with SWTS show judge Johnny Weir.
Article continues below advertisement
"She came running over with a drink in her hand and started harassing him," a backstage source told RadarOnline.com exclusively.
"She angrily yelled at Johnny that she was a grown woman on ice wearing pigtails and sparkles and that she doesn't take the whole thing too seriously."
When contacted by RadarOnline.com, reps for Frankel did not respond to a request for comment.
According to an SWTS insider, the skaters sign a contract that forbids any communication with the judges but "Bethenny chose to ignore that fact."
VIDEO: Injuries Mount On Skating With The Stars
"Johnny was backstage just talking to his friends, stylist Avo Yermagyan and designer Traver Rains, and you could tell by the look on their faces that they were stunned by her outburst," the eyewitness explained.
"It was embarrassing to watch because the skaters are supposed to be respectful and maybe even woo the judges, but that didn't seem like Bethenny's agenda.
MORE ON:
Dancing With the Stars
Article continues below advertisement
"She said some nasty things that weren't funny and then kept screeching louder and louder, over and over again, 'you can't take a joke!'
"Someone asked her what she was drinking and she stopped and responded a Skinny Girl Margarita, almost as if she took a moment to plug her drink she promotes."
Frankel, who starred on Real Housewives of New York City and has written several books, is also known for her low-cal Skinny Girl Margaritas with the tout, "it's the skinny girl you can trust."
To his credit, Weir kept calm during the incident. "While Bethenny's screaming got even more heated Johnny was composed and gracious, but soon had to be escorted to the judges quarters."
Weir's feelings toward Frankel and her lack of seriousness about skating were expressed during his judging of her performance on last Tuesday's show.
"But to me it's very clear you don't care what we think and I don't really care to watch you actually perform anymore cause you weren't listening to our critiques," he said.