Motely Crue's Vince Neil Sued For Unpaid Legal Bill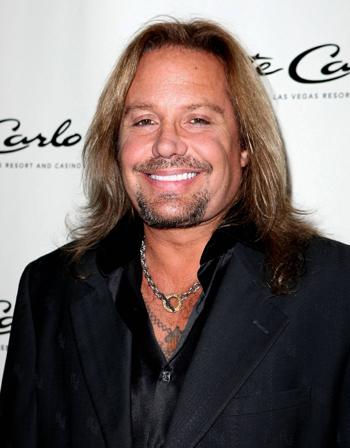 Motley Crue frontman Vince Neil's financial woes took a further downward spiral this week when his attorney filed a lawsuit against him for failing to pay his legal bills, RadarOnline.com learned on Friday.
COURT DOCUMENTS: Vince Neil Sued For Unpaid Legal Bill
The rock star hit rock bottom in 2005 when he filed for bankruptcy after mounting up a whopping $1.5 million in debts, including $4,400 in IRS claims. Now the Dr Feelgood singer isn't coughing up the legal fees for the lawyer who fought for him in court for five years.
Article continues below advertisement
In the court documents that were filed with Clark County District Court in Nevada on Tuesday, attorney Lenard E. Schwartzer alleges that Neil owes him $16,000 in legal fees and costs that have been overdue for the past eight months.
The Motley Crue vocalist's most recent drama comes in the wake of his arrest in June on suspicion of drunk driving. RadarOnline.com reported that Nevada police arrested Neil on Desert Inn Road near Las Vegas Boulevard, and he was charged with one count of DUI-Liquor and transported to the Clark County Detention Center where he was booked and ordered held on $2,000 bail.
The police were also investigating Neil's possible involvement in connection with an incident in which a fan's camera was broken in front of the Hilton Hotel.