EXCLUSIVE INTERVIEW: Bethenny Frankel Is 'Skating On Ice' to 'One-Up Rival Jill Zarin'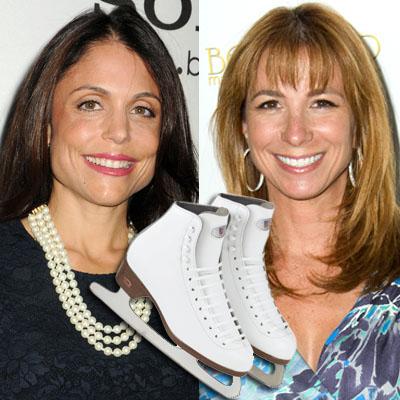 Bethenny Frankel's new television adventure Skating With The Stars is nothing more than attempt to get back at her one-time pal Jill Zarin, her estranged mom told RadarOnline.com.
Bernadette Burke, who hasn't spoken to the star of Bravo's The Real Housewives of New York City and Bethenny Getting Married? in more than a decade, said her daughter's slippery TV role was typical of the woman she raised -- a desperate attempt to further her career.
Article continues below advertisement
"As soon as I saw that she was going to be on Skating with the Stars I just knew she had an ulterior motive," Burke told RadarOnline.com in an exclusive interview.
"It is for fame and the to one up Jill Zarin.
"I've watched only three episodes of the show and in one Jill Zarin was so proud of her skating and even had a party.
"As soon as I saw Bethenny was skating, I knew she had another reason than just having fun."
VIDEO:Skating With The Stars Cast Includes A Real Housewife, Rocker & Crazy Catwoman
"She is going to be a dead ringer out there because she's had so many private ice skating and roller skating lessons. She did it all the time when she was a child."
Burke said Bethenny loved it so much, rollerblading became a means of transportation.
She explained she even rollerbladed right onto the plane on her way to France when she was in college.
Article continues below advertisement