Exclusive
EXCLUSIVE: Eva Longoria 'Not Getting Back Together' With Tony Parker Despite Sighting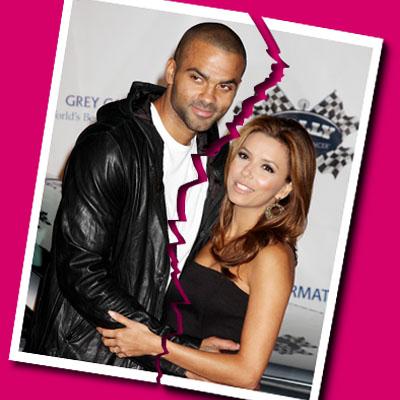 Since their marriage imploded, Eva Longoria and Tony Parker have been photographed together at a secret meeting in a dive restaurant, but there is no chance they will reunite, RadarOnline.com has learned.
"They are not getting back together... just trying to go through their divorce amicably," a source close to Longoria explained to RadarOnline.com exclusively. The couple were allegedly spotted at a BBQ joint in Texas.
Article continues below advertisement
The Desperate Housewives star blindsided the San Antonio Spurs basketball star when she filed for a divorce after she allegedly discovered 'sexting messages' from his teammate Brent Barry's wife Erin.
Erin, who is currently undergoing her own divorce with Brent, denied she had an affair with handsome Parker, but Longoria still decided to call it quits on their three-year marriage.
"I did not have an affair with Tony Parker, nor did I pursue Tony Parker," Berry wrote on her website.
"Unfortunately, because our divorces are occurring at the same time, great speculation has been cast on our friendship. My friendship with Tony Parker had nothing to do with the end of my marriage (which is painful enough without this added drama), and to assume that we had an affair is naïve, ridiculous, and completely misguided."
Longoria allegedly discovered the information on an electronic program that Parker inadvertently left open.