VIDEO: Eva Longoria & Tony Parker Tape 'Grease' Spoof With Alleged Mistress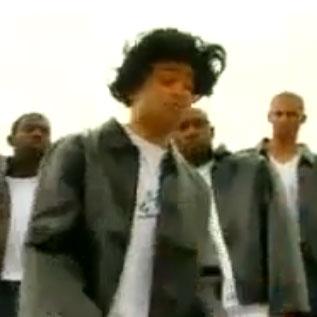 She's been blamed for the break up of Eva Longoria and Tony Parker's marriage, but even before Erin Barry hit headlines, she was pushing the Desperate Housewives star out of the picture.
Watch the video on RadarOnline.com
RadarOnline.com has the video showing the once happy couple doing a spoof of the hit musical Grease, and in an ironic turn of events, at one minute and 40 seconds into the video, Erin is seen kicking Eva off a bench.
Article continues below advertisement
Dressed in a bright yellow dress and blonde wig, Eva takes the role of Sandy in her stride, while Tony shows off his dance moves playing Danny Zuko.
Erin's character, feisty Pink Lady Rizzo, sticks a stilletto to Eva and while the spoof is all in the name of fun, in reality, things have taken a nasty turn.
As RadarOnline.com has previously reported, Tony has been accused of having an affair with Erin, who is the wife of his former San Antonio Spurs teammate, Brent Barry.
The foursome were once couple friends, but both marriages are now heading for splitsville, with divorce papers on both sides already filed.
DOCUMENTS: Divorce Petition From the Husband Of Tony Parker's Alleged Mistress
Eva, Tony and Erin, recreated the scenes from the 1978 hit musical to encourage Spurs fans to submit their own parodies to the team's Web site.
The winners of the December 2009 competition were flown out to watch a San Antonio Spurs games and given the opportunity to meet the couple.