Exclusive
EXCLUSIVE: How Eva Longoria Busted Her Husband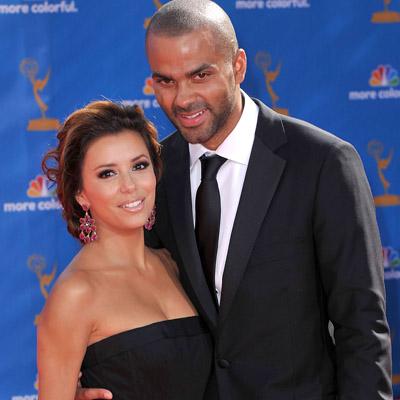 Eva Longoria's marriage unraveled when she busted her husband hiding information from her about his relationship with Erin Berry and it's all because Tony Parker forgot to close an electronic program, RadarOnline.com learned exclusively.
Tony Parker is an NBA superstar known for eluding defenses but off the court he was caught by Eva because of his own mistake.
"Tony had Erin's personal information stored in an electronic program that only he could access," a source familiar with the situation told RadarOnline.com. "But one day he forgot to close the program and that's when Eva found it.
Article continues below advertisement
"It was a double shot for her because not only did she find all the information but Eva also realized immediately that Tony had taken steps to hide it from her.
"The fact that Tony had been hiding Erin's information and their correspondence made Eva feel like he had been lying to her for months, and basically he had been."
That's the moment the marriage blew up, the source said.
"They have a long-distance marriage and that alone is not easy," the source said. "There was already a lot of stress between them. But then when Eva discovered Tony had taken elaborate measures to lie to her she knew it was over."
Erin's name and phone number were in a program that only Tony could access, a program designed to hide information, the source said. The text messages were then discovered by Eva and it was all over.
Bikini Wars! Television's Hottest Beach Bodies
"They both agreed a while ago that the marriage was over. Tony was going to file for divorce but Eva told him that she wanted to file."
But when Eva filed the timing surprised Parker, the source said.
Article continues below advertisement
"They were still talking over details and she blindsided him. He found out about the filing from his people, not Eva."
Then Eva told the media that she found text messages.
"That also wasn't part of the plan," the source said. "Tony didn't know she was going to reveal that."
Meanwhile, Erin, who was married to Tony's ex teammate Brent Barry, was also getting divorced.
"Her marriage broke up for a lot of reasons," one source said. "But she thought that she and Tony had a future together. That's not really what Tony was thinking but Erin was. Their text messages weren't innocent. They were way, way over the line."
Even more stinging for Eva is the fact that she and Tony were friends with Brent and Erin.
"That's how the whole thing started between Erin and Tony. They would go out as couple's and there was a strong attraction. Then they started secretly talking to each other and then that progressed to flirting and then it got worse from there," the source told RadarOnline.co.
"Erin wanted to be with Tony. Tony was attracted to her and away from his wife most of the year."
Article continues below advertisement
Parker recently signed a lucrative extension with the San Antonio Spurs and Longoria asked for spousal support in her divorce filing. But people close to Parker point out that the couple has a prenuptial agreement.
"Eva and Tony still talk to each other," a source said. "But there is some nervousness about if this divorce is going to be smooth – or turn into a battle."
RELATED STORIES:
REPORT: Tony Parker Cheated On Eva Longoria With Ex-Teammate Brent Barry's Wife