Tony Parker Releases Statement Regarding Divorce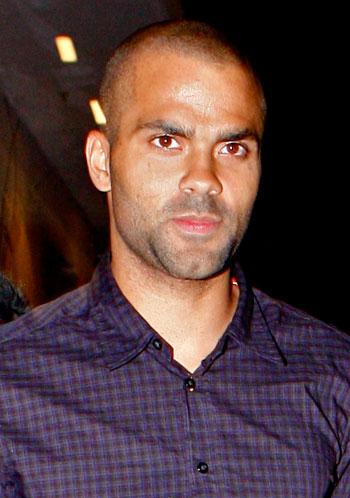 Tony Parker has released a statement following news of his bombshell divorce from Desperate Housewives star Eva Longoria, RadarOnline.com can reveal.
The San Antonio Spurs basketball star went on his Facebook page and wrote:
It is with great sadness that after 7 years together, Eva and I have decided to divorce. We love each other deeply and pray for each other's happiness.
His statement came shortly after Longoria broke her silence about her Wednesday divorce filing, telling close friend Mario Lopez that her husband Tony Parker had inappropriate relations with not just one - but two women - one of which is the wife of a teammate!
Article continues below advertisement
"She is devastated, she wants us all to know that," Lopez said on Extra.
"But she's strong."
Lopez reveals Longoria will spend the Thanksgiving holiday with friends who she has been leaning on, including her cast mates.
A close friend of the popular star confessed to RadarOnline.com that Longoria is 'broken hearted' about the marriage split over her husband's cheating ways.
RELATED STORIES:
COURT DOCUMENT: Read Eva Longoria's Divorce Petition