Exclusive
EXCLUSIVE: Danielle Staub Tells NJ Housewives To Make New Year's Resolution: 'Stop Being Mean Girls'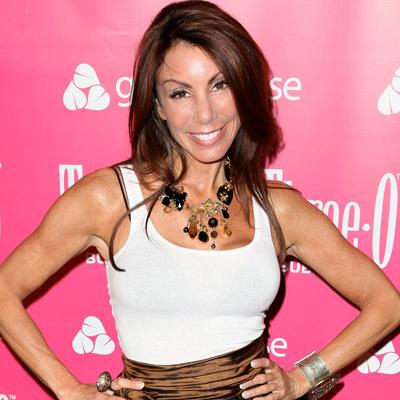 Article continues below advertisement
"Next year is about getting in touch with my fun side," Danielle @daniellestaub said. "That is what I want. I want the fun girl to come out!"
Danielle left the hit Bravo show at the end of last season after two drama-filled years - and was never shy about showing her true colors - or having a little fun.
She said: "Let it shine. Fun is sexy and cute and dorky. I'm all those things... I am me. There is always going to be haters and they win when they bring me down."
The mother-of-two even has her own advice for the remaining few famous female faces of Franklin Lakes: "Collectively stop being mean girls and resolve to be nice to everyone. Period. There is a much better existence."
She added: "I tried to make amends when I said goodbye at the reunion, when I walked away and quit.
"I can see that I was the only one who was genuine... What I hear is not a lot of kindness, and not a lot of being genuine, and I did what I needed to do and the rest is in their hands.
Article continues below advertisement
Danielle was rumored to be romantically linked with her Too Close duet partner Lori Michaels -- so we couldn't help but ask: does a future relationship with a male or female matter to the budding recording artist?
"I don't think so... but I'm leaning more towards a male," Danielle revealed.
"I think to be honest with you, a man is where I need to be and someone who can take care of me and protect me. And a man should be a good example for my children too. I don't think there is anything wrong with keeping my options open. But I'm leaning towards a man."
Article continues below advertisement