EXCLUSIVE: Arrest Warrant Issued For Teen Mom Amber Portwood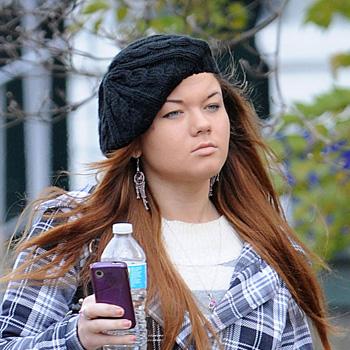 An arrest warrant has been issued for Amber Portwood, RadarOnline.com can report exclusively.
COURT DOCUMENT: Read The Legal Document Here
The Teen Mom star is now the subject of a case opened December 27 titled State Of Indiana vs. Amber Portwood.
As RadarOnline.com exclusively reported earlier, Madison County prosecutors have slapped Portwood with three felony charges, including Neglect of Dependent, plus one misdemeanor domestic battery charge.
Article continues below advertisement
And as of today, an arrest warrant is out on the 20-year-old.
Portwood was seen slapping and punching her ex-fiance Gary Shirley in an episode of MTV's Teen Mom.
Most serious about the situation -- in the eyes of the law, at least -- was that their baby daughter Leah witnessed the violence and was "endangered" by it.
RELATED STORIES:
Prosecutor File Felony Charges Against Amber Portwood