Dr. Conrad Murray's Attorney Refused To Recognize Coroner's Declaration In Michael Jackson Death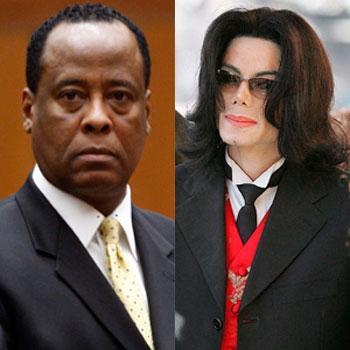 Dr. Conrad Murray's attorney appeared in a Los Angeles courtroom Wednesday afternoon to appeal to the LA County Coroner to perform tests on forensic evidence in the criminal case surrounding Michael Jackson's death – but refused to recognize the coroner's declaration at the judge's request, RadarOnline.com has learned.
District Attorney Dave Walgren countered, asking the defense to acknowledge that the Coroner might destroy the evidence in question during the testing.
Article continues below advertisement
"I'm not going to litigate the facts. The defense seems to be operating under the guise that Michael Jackson killed himself," Walgren said Wednesday during the court hearing.
"They won't come out and say that, but that is where they are headed."
Walgren didn't object to testing, he just asked that it be done correctly and that a chain of custody be placed for the evidence.
Judge Pastor told Murray's attorney, Michael Flanagan, any order he would sign off on must include that the defense acknowledges certain elements of the coroner's declaration.
Flanagan was not ready to make that concession yet.
As RadarOnline.com previously reported, Murray's attorneys say the fluid testing is urgent before the evidence deteriorates. Prosecutors are asking the doctor's attorneys be given only half the residue in the syringes and will only agree to the testing if it's done correctly.
Murray plead not guilty to involuntary manslaughter for allegedly injecting Jackson with drugs the night he died.
Article continues below advertisement