AUDIO: Kim Kardashian Still Coy About Dating Gabriel Aubry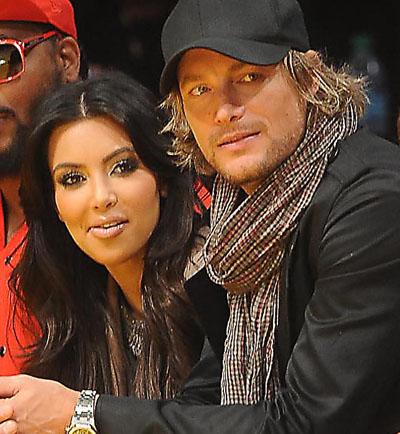 Kim Kardashian, appearing with sisters Kourtney and Khloe on Ryan Seacrest's KIIS-FM show Thursday, stayed coy when Seacrest prodded her with questions about her rumored new love interest, Halle Berry's baby daddy Gabriel Aubry.
Listen to the audio on RadarOnline.com
Kim, who's dated football hunks such as Reggie Bush and Miles Austin this year, has possibly added another notch on her belt in Aubry, a Canadian model. The pair was seen together at a Los Angeles Laker game last week, as well as catching the movie Burlesque.
Article continues below advertisement
Seacrest got creative in getting the image-conscious socialite to open up about her possible new beau, asking her "Do you know Halle Berry?"
"No," Kim replied.
"Do you want to meet her?" Seacrest said.
"She's beautiful... I may -- I don't know," Kim said.
VIDEO: Kim Kardashian & Justin Bieber Get Playful In The Surf
Seacrest asked Kim if she was keeping an earlier promise she made to stay single for awhile.
"I really do want to stay single... but it's really hard when you meet amazing people, and gorgeous people," Kim said. "I'm dating -- I'm definitely dating."
Kim also said there are often media misconceptions when she's spotted out on the town with a new fella.
"If I'm photographed on five different dates, it's assumed I am the town slore, and I could have never hooked up with any of these people," she said. "Sometimes I just wanna date whoever ... even if I never sleep with someone, and I'm photographed with three different guys, they assume I've slept with all three guys."
Article continues below advertisement
VIDEO: And Here's To You, Kim Kardashian...
Also in the interview, Khloe said that her Laker hubby Lamar Odom is not only interested in having kids -- but wants to have twins with her!
Khloe said that the power forward asked her, "Can't we just put two in there?"
"He's crazy, he thinks it's like that easy," Khloe said.