VIDEO: And Here's To You, Kim Kardashian...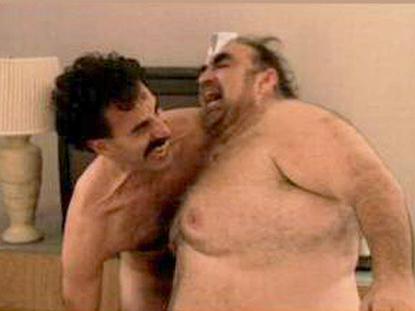 Kim Kardashian had a 'Mrs. Robinson' moment on Lopez Tonight Tuesday, admitting she'd date a much-younger man -- 16-year-old pop sensation Justin Bieber -- if he was of legal age.
Watch the video on RadarOnline.com
Host George Lopez stirred the pot by prodding Kim over recent criticism she received from Fox News' Bill O'Reilly after posing in a beach photo shoot with Bieber for Elle Magazine.
O'Reilly said of the collaboration: "I will tell you this: If a 16-year-old girl was pictured with a 29-year-old man in any of that, he'd be in big trouble."
Article continues below advertisement
Kardashian made no apologies for O'Reilly's take that her summer fun with the Baby singer was too salacious, saying that everyone's entitled to their opinion.
Then she said she'd consider dating the Canadian heartthrob "if he was of legal age.
"Justin Bieber definitely has this swag to him, you just have to meet him, he definitely has this swag to him, but you know I thought the shoot was fun," Kim, who appeared alongside her sister Kourtney, said. "We were just having a good time ... everyone loved it."