VIDEO: Rapper Wiz Khalifa Arrested On Marijuana Charges - See The Arrest On Tape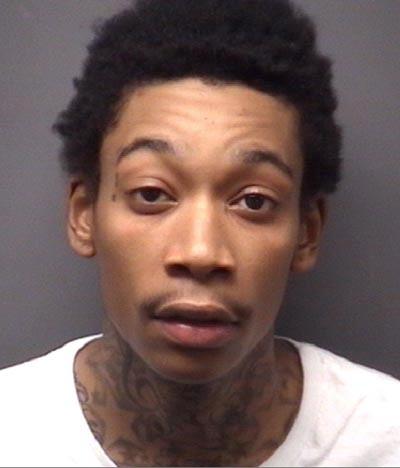 Rapper Wiz Khalifa was one of nine people taken into custody following his concert at East Carolina University's Minges auditorium Monday, in connection with drug-related charges such as trafficking marijuana, possession of drug paraphernalia, and maintaining a place for the sale of marijuana.
Watch the video on RadarOnline.com
Khalifa was taken to Greenville, North Carolina's Pitt County Detention Center at 1:40 am ET Tuesday in lieu of a $300,000 bond, according to the Daily Reflector, a local newspaper.
Article continues below advertisement
Khalifa, whose real name is Cameron Thomaz, was arrested by campus police in an exchange that was filmed by nearby concertgoers and posted to YouTube. In the video, the crowd loudly jeers the authorities as they take the hip hop artist into custody.
The 22-year-old Pittsburgh-based hip hop star, a favorite on social media Web sites, was named Hottest Breakthrough MC of 2010 by MTV.
The rap world has seen its' fair share of legal entanglements as of late, with Lil Wayne leaving jail last week, while T.I. reentered prison Monday.