Spy Who Snitched On Anna Chapman & Others Is A Marked Man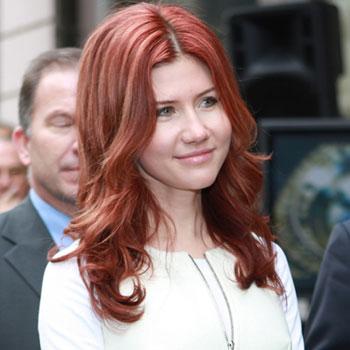 Russian officials have figured out the identity of the double agent who told U.S. authorities about gorgeous redhead Anna Chapman and the nine other admitted spies deported from New York this summer and are bloodthirsty for payback, according to the Russian newspaper Kommersant.
The loose lips belonged to a high-ranking Russian spy referred to in the story as Colonel Shcherbakov, who reportedly headed the U.S. sector of Russian intelligence agency SVR's Directorate S, a global spying operation.
Article continues below advertisement
The Homes of the Alleged Russian Spies
Upset that the incident has put a dent in Russia's intelligence operations, the Kremlin has commissioned a squad of professional killers to lay waste to Shcherbakov, the paper reported.
"We know who he is and where he is," an unnamed Kremlin agent told Kommersant. "Every day he will fear retribution. The fate of such a person is unenviable. He will carry this with him all his life and will fear retribution every day."