Russian Spy Anna Chapman Had Band Of American Lovers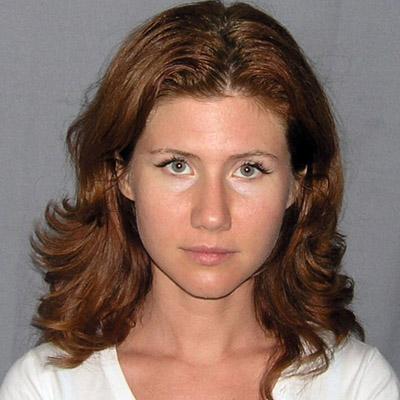 Anna Chapman, the gorgeous redhead of the 10 admitted Russian spies deported from New York earlier this summer, was not just an expert at espionage, but seduction as well, RadarOnline.com has learned.
A group of men who claimed they had romantic relationships -- yes, that's including sex -- with Chapman spoke with Details Magazine for an upcoming story about the busy love life she reportedly led.
"She was an expert at using her femininity to get information," an ex-lover named Dennis Hirdt told Details, according to the New York Post. "When I first met her, from the get-go: little hand touches, whispers... or maybe 'by accident' lips running against an earlobe. Stuff like that."
Article continues below advertisement
Marine veteran Bill Staniford, who also dated the 28-year-old stunner, said Chapman possessed a sensual aura that left him hot and bothered.
"She walks in with this other guy, and I'll tell you, as soon as she walks in, I don't remember anything else," Staniford told the magazine, according to the paper. "She knocked me out. There was something about her... I think it might have been the red hair, or the way she walked or her body."
As RadarOnline.com previously reported, Chapman was arrested in New York City June 27 and deported back to Russia July 8. The spies were given a heroic welcome upon their return to their home country.
RELATED STORIES: