Exclusive
PHOTOS: More Sexy Shots Of Russian Spy Anna Chapman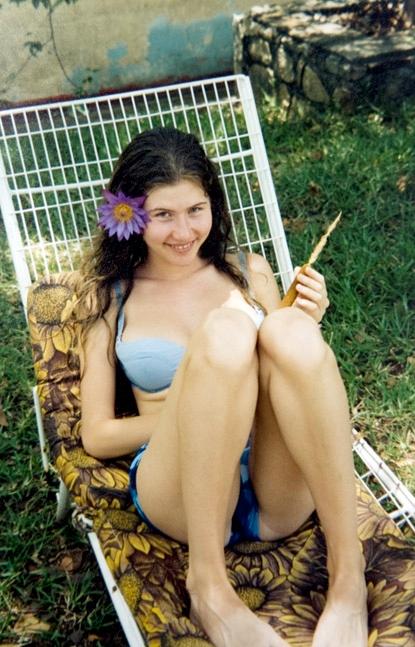 Anna Chapman is one of 11 suspected Russian spies who were arrested by the FBI and RadarOnline.com has found more tantalizing photos of the sexy undercover agent.
Selected photos show Anna in various stages of undress. In one, she snaps a steamy self-portrait while wearing only panties. In another, she poses on a bed covered in a thin blanket- in one shot she looks naked underneath the sheet. Both photos allegedly were taken inside the home she shared with her ex-husband Alex Chapman.
Article continues below advertisement
Another photo of Anna has her sitting on a lawn chair in a Lolita-esque pose: her revealing bathing suit is at odds with the cute flower in her hair and her demure smile.
The Homes of the Alleged Russian Spies
In an indictment from the FBI, the agency cl aims to have intercepted a message exposing the Russian spy ring stating, "You were sent to the USA for long-term service trip. Your education, your bank accounts , car, house, etc – all these serve one goal; fulfill your main mission, i.e. to search and develop ties in policymaking circles in US and send intels (intelligence reports) to C (Center)."