VIDEO: Comedy Legend Leslie Nielsen Dead At 84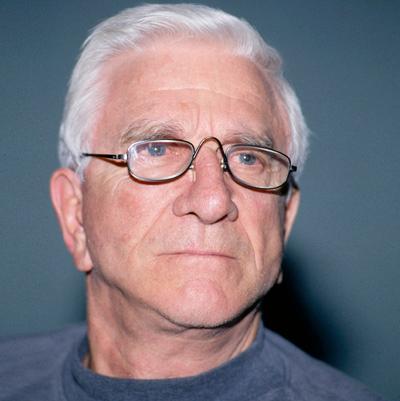 Actor Leslie Nielsen, who starred in hit comedy films such as Airplane! and The Naked Gun, died of complications from pneumonia at a Fort Lauderdale hospital Sunday at the age of 84, RadarOnline.com has learned.
Nielsen, who played the role of Lt. Frank Drebin in the Naked Gun franchise and pilot Dr. Rumack in Airplane!, passed away in his sleep with his friends and his wife by his side, his nephew Doug Nielsen said.
Article continues below advertisement
Nielsen, a native Canadian, carried both comedy films with his straight-faced deadpan, which made for some of the most quoted punch lines in Hollywood history.
"Surely you can't be serious," a passenger told him in Airplane!, to which Dr. Rumack said, "I am serious -- and don't call me Shirley."
One of Nielsen's classic lines as Lt. Frank Drebin from Naked Gun was: "I promise you -- whatever scum did this, not one man on this force will rest one minute until he's behind bars ... now, let's grab a bite to eat."
MORE ON:
hollywood happenings
As news spread of his passing, a number of today's foremost comics took to Twitter to pay tribute to the white-haired funnyman.
Comedian Greg Giraldo Dies Following Overdose
Russell Brand Tweeted, "RIP. Leslie Nielsen. Shirley, he will be missed," while Jeffrey Ross Tweeted, "R.I.P. Leslie Nielsen. They're burying him in an overhead compartment," both nods to the actor's Airplane! role. Comedian Jim Norton Tweeted Nielsen's death was "sad news" as "he was one funny bastard."