President Clinton Has A Hangover!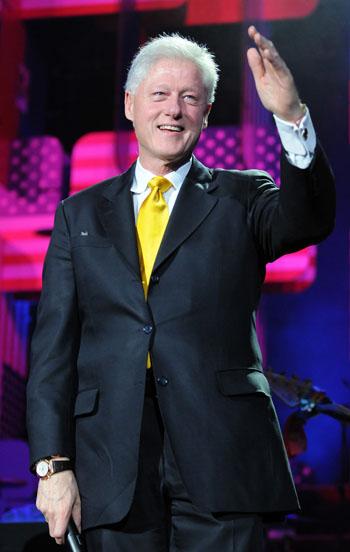 No, we're not being disrespectful to the former Commander-in-Chief. President William Jefferson Clinton is making a cameo appearance in Hangover 2, RadarOnline.com has learned.
Clinton will play himself in the comedy, People is reporting. He filmed his scene in Bangkok, Thailand Saturday. The President was in the capital city to deliver a speech on clean energy.
VIDEO: Chelsea Clinton's Gala Wedding
Clinton joins the cast of stars who include Bradley Cooper, Ed Helms, Zach Galifianakis and Liam Neeson, who took over a role originally offered to Mel Gibson.
Article continues below advertisement