Joseph Gordon-Levitt Pulls Out Of Event A Month After Brother's Death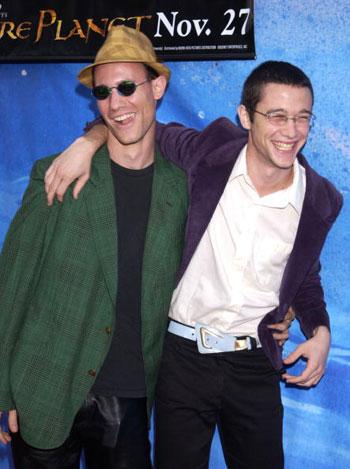 Inception star Joseph Gordon-Levitt has pulled out of an acting event in Ohio a month after his older brother Dan Gordon Levitt died from a drugs overdose, RadarOnline.com has learned.
The famous actor was devastated after his 36-year old brother, who was a fire-spinning artist, died suddenly at a Hollywood apartment on October 4.
Now, he has cancelled his acting and recording event on Thursday night along with the rest of his tour dates. The 500 Days Of Summer actor was supposed to come to Ohio State University for a interactive discussion about his acting career and his website hitRECord.org.
Article continues below advertisement
Tickets for the event went on sale on October 18, 2010, with half of them already being sold before the star's cancellation.
Event organizer Katie Krajny said she did not expect that the students would be upset and that the actor's agent said the re-shooting of an undisclosed movie and personal reasons prompted the tour to be canceled.
"The agent decided and Joseph decided that he needed to cancel the rest of his tour dates," Krajny said.
As RadarOnline.com previously reported, after his brother's death Joseph Gordon-Levitt Tweeted: "My super hero brother @burningdan 1974-2010," the 500 Days Of Summer star Tweeted. Celebrate his life here because he's f**king awesome."
Dan Gordon-Levitt -- also known as Burning Dan -- worked professionally as a performer, as well as a fire-spinning and flow arts teacher in Venice Beach, California. He had a Web site touting his wares at www.burningdan.net.
Article continues below advertisement
Joseph later wrote on his Website hitRECord.org, "BURNING dAN brightly embodied that bold beastly bliss sometimes referred to as 'the creative spirit. "He would absolutely positively insist that we not let this bad news deter us on our collective mission."
In an interview with PopEater before his death Dan Gordon-Levitt joked that people often mistook him for his more famous sibling.