Brother Of Joseph Gordon-Levitt Dead At 36; Cause Of Death Unknown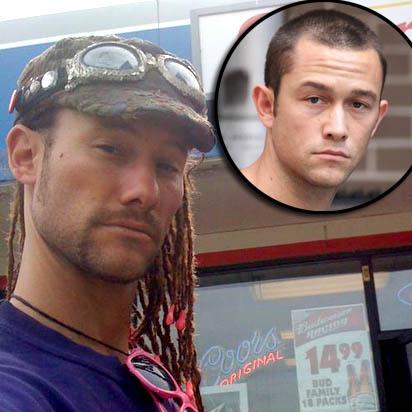 Inception star Joseph Gordon-Levitt announced the death of his older brother, Dan Gordon-Levitt, on his Twitter page Tuesday, RadarOnline.com has learned.
Click here to see 'Burning Dan's' Website
Dan Gordon-Levitt - also known as Burning Dan - worked professionally as a performer, as well as a fire-spinning and flow arts teacher in Venice Beach, California.
"My super hero brother @burningdan 1974-2010," the 500 Days Of Summer star Tweeted. Celebrate his life here ~ http://bit.ly/dBTMQ8 because he's f**king awesome."
Article continues below advertisement
Joseph later wrote on his Website hitRECord.org, "BURNING dAN brightly embodied that bold beastly bliss sometimes referred to as 'the creative spirit. "He would absolutely positively insist that we not let this bad news deter us on our collective mission."
A source tells RadarOnline.com that Gordon-Levitt's body is now in the hands of the Los Angeles County Coroner's Office, and at this time, there's no word on a cause of death.
Joseph Gordon-Levitt recently starred opposite Leonardo Dicaprio, Ellen Page, and Marion Cotillard in the smash hit Inception. His other work includes the critically acclaimed 500 Days of Summer, Killshot, and the television show Third Rock From The Sun.
Dan Gordon-Levitt spoke to our friends at PopEater lees than two months ago on the heels of his brother's performance in Inception.
He dished to the Web site about his passion for Flow arts ("a combination of performance art and dance and meditation and yoga and sort of self-transformation") and the uncanny resemblance he bared to his brother.
Article continues below advertisement
Watch Dan perform below.
"Its wonderful to be mistaken for him," Dan told the Web site in the August 11 interview. "He taught me to question the relationships other people have with their siblings because he would be my favorite person in the world even if I wasn't lucky enough to know him as my brother."
Dan held little back when talking about his fondness for his brother, as there was clearly no sibling rivalry between the pair, just love and support.
500 Reasons To Love (500) Days Of Summer
"He's just awesome in every way that I pay attention to," Dan said of Joseph. "I ask myself, 'Do I love him because he's my brother or is he really that awesome?' He's really, really awesome ... its rare that I don't feel really proud of him."
Dan Gordon-Levitt was 36.