Joe Francis' Business Colleague Booked For Vehicular Manslaughter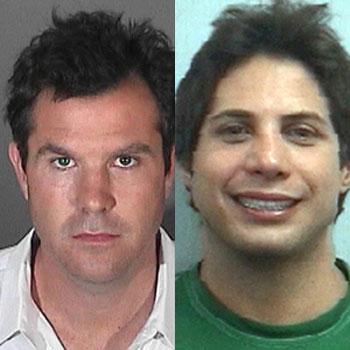 An Australian business colleague of Girls Gone Wild chief Joe Francis is being held on $2 million bail following a hit and run accident which killed a 21-year-old woman, RadarOnline.com can reveal.
Ryan Bowman, 34, faces charges for allegedly killing Lauren Ann Freeman after his Bentley car struck the woman on Sunset Strip on November 10, 2010, as she left The Roxy Theatre.
Bowman is the CEO of Zeal Entertainment, the Australian distributor for the adult entertainment company, Girls Gone Wild.
Article continues below advertisement
He surrendered himself to West Hollywood Sheriff's Station late Thursday and was booked on suspicion of manslaughter charges after originally driving away from the accident scene.
A police spokesperson told RadarOnline.com: "He's still in jail. No bail has been posted and we are still waiting for results from blood tests about any alcohol or drugs that may have been in his system.
"Mr. Bowman was surrendered by his lawyer and invoked his 5th Amendment rights against self-incrimination and we booked him on charges of vehicular manslaughter."
Witnesses told police that the woman was struck by the grey Bentley that was going eastbound at 45 mph on the Sunset Strip.
The luxury car was found less than a mile away from the accident scene on Westmont Drive with the license plates removed – although it was determined the Bentley was registered to Bowman.
The impact of the collision threw the woman about 50 feet and was witnessed by a lot of people leaving the club.
Article continues below advertisement