Exclusive
Girls Gone Wild's Joe Francis Sues Cameraman Over Tell-All Book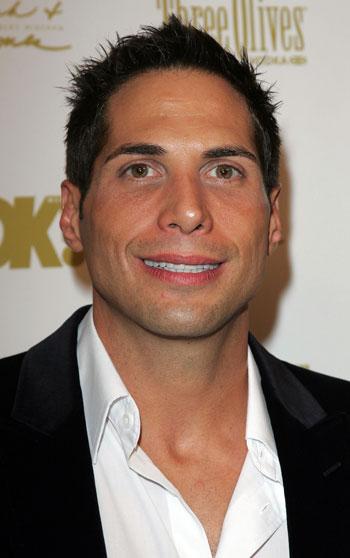 Infamous Girls Gone Wild creator Joe Francis is suing a former employer for breach of contract after he spilled secrets about the scandalous show in a tell-all book.
COURT DOCUMENTS: Read The Lawsuit
The lawsuit claims that cameraman Ryan Simkin, broke a written confidentiality agreement when he penned Flash! Bars, Boobs, And Busted: 5 Years On The Road With Girls Gone Wild, about the sleazy series.
Article continues below advertisement
The memoir is described by 4th Street Media and 4 Park Publishing (who are also named as defendants) as a "shocking account of…sex, drugs and rock & roll and ultimately a few trips to the slammer" where no-one "was innocent."
The papers that were filed with the Los Angeles Superior Court on Friday stated, "Unfortunately, Simkin has decided that money and fame are more important to him than keeping promises."
EXCLUSIVE: Police Report Details Joe Francis' Attack On Pregnant Woman
Simkin worked behind the camera for X-rated media mogul Francis between 2002 and 2007, and later as a freelance writer for Girls Gone Wild magazine up until the beginning of 2010.
His ex-employers are now disgruntled that he has written the book, which purports itself to be "the definitive behind-the-scenes account" of the operations of Girls Gone Wild.
Girls Gone Wild's Joe Francis Pleads Guilty To Tax Charges
Francis – who made millions persuading drunk girls to take off their tops - is no stranger to the court room. In 2009, he pleaded guilty to tax charges, and back in 2007 he served jail time in Florida. He has also been sued by girls who claim they were filmed under age.