EXCLUSIVE: Girls Gone Wild Founder Joe Francis Ordered To Pay $30K To Jayde Nicole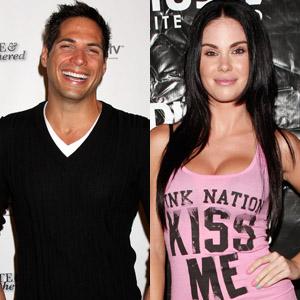 Girls Gone Wild founder Joe Francis has been ordered to pay thousands of dollars in legal fees incurred by Jayde Nicole, the Playboy hottie he attacked at a West Hollywood nightclub last summer, RadarOnline.com has exclusively learned.
As RadarOnline.com has previously reported, Francis was caught on security video pulling Nicole's hair at Guys and Dolls nightclub last August after Nicole spilled a drink on him. The attack was so violent, Nicole fell to the ground.
Article continues below advertisement
The disturbing video was exclusively obtained and posted by RadarOnline.com.
Following the incident, Nicole filed a million dollar lawsuit against Francis; he then counter-sued her as well.
VIDEO: Joe Francis Denied Entry To Voyeur Nightclub
Tuesday morning, a judge in Los Angeles ruled that Francis must pay Nicole almost $30,000 in legal fees she has incurred.
Nicole's powerhouse attorney, Ronald Richards, tells RadarOnline.com exclusively, "Today Joe Francis will owe Jayde Nicole a minimum of at least $31,000 pending a final ruling in attorneys' fees for filing a cross complaint that infringed upon her free speech rights. He never appealed the dismissal by the court, and that judgment is final. He won't be able to spin that any other way."