HOLY COW! Katy Perry Says Russell Brand Is A 'Great Man Of God'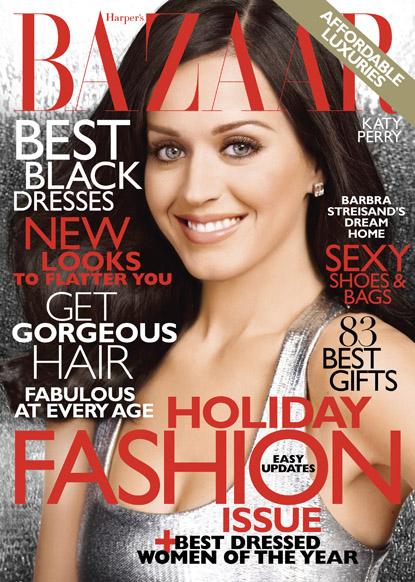 Russell Brand has been described many different ways (some flattering, some not so much) but he's never been deified – until now.
The heavenly praise comes from his new wife Katy Perry who calls Brand 'a great man of God' in a new interview.
Brand and Perry just got married in India and the sexy pop star told Harper's Bazaar: "I always knew I wanted a great man of God, someone who was going to be an inspiration for people and also be a lovely husband and father. We're at different places in our lives, but we can still grow together.
Article continues below advertisement
"I'm kind of a good girl -- and I'm not," Perry says.
"I'm a good girl because I really believe in love, integrity, and respect. I'm a bad girl because I like to tease. I know that I have sex appeal in my deck of cards. But I like to get people think­ing. That's what the stories in my music do."
And although Perry is part of a new wave of female power-performers like Lady Gaga, Rihanna and Fergie, she believes that they are actually more like sisters than competitors.
Article continues below advertisement
She said: "Like Ludacris rapped, 'I'm a lady in the street and a freak in the bed.
"I can't rate myself, but if you ask Russell I'm sure he'd give me a ten out of ten.
"He's made no secret of what his life was like before me, but that's then and this is the future.
"He's cheated in the past but he knows how good he has it with me and I know he'd never do anything to jeopardize that. I trust him 100 percent."