AUDIO: Rihanna: 'I Will Never, Ever Forgive Myself' For Missing Katy Perry's Wedding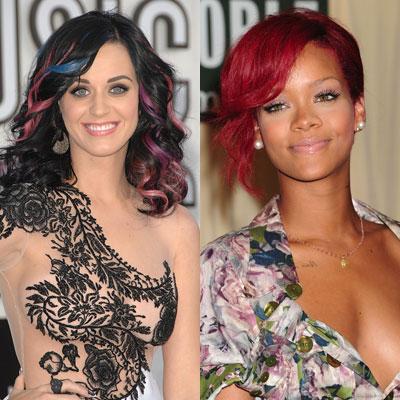 Rihanna said she'll "never, ever forgive" herself for missing pal Katy Perry's wedding last month, in an interview with Ryan Seacrest on KIIS-FM Monday.
Hear the audio on RadarOnline.com
The 22-year-old Barbadian hitmaker said, "I will never ever forgive myself for that ... it was a crazy time, it was a crazy week, I'm switching management."
Rihanna said she had to remain close to home because she's in the final process of putting the finishing touches on her forthcoming album, Loud, and needed to be present for professional obligations such as the final mastering of the disc, approving the album art and so forth.
Article continues below advertisement
She said "there was no phone service in India and very little-to-no Internet service, so it would have been a little irresponsible of me" to attend the wedding.
"I'm sad that I missed it," the Rude Boy singer said, adding she was happy pal Perry was wed in such a "fairy tale" atmosphere.
The Umbrella singer confirmed she's still with her dashing Los Angeles Dodger boyfriend Matt Kemp, saying, "We are still together."
Listen to Rihanna's Interview