NEW PHOTOS: Trouble In Paradise? Katy Perry & Russell Brand's Drama-Filled Honeymoon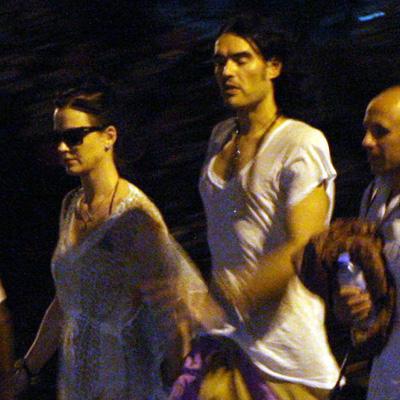 Katy Perry and Russell Brand's honeymoon in the Maldives didn't go exactly as planned, RadarOnline.com has learned, as the new bride was bitten by a spider their first day there, dampening the mood for the newlyweds.
Brand and Perry had refrained from having sex for a month prior to their wedding in India last week, according to the Australian magazine Grazia. After a spider bit Perry shortly after the pair arrived in the Maldives, the I Kissed A Girl singer developed a nasty rash on her legs, which led to her taking a medication that left her tired, drowsy and unable to consummate the marriage.
Article continues below advertisement
Grazia magazine also reports Perry, 26, and Brand, 35, spent their honeymoon at the Soneva Fushi resort in the Maldives, a nation of tiny islands in the Indian Ocean that boasts some of the world's most gorgeous resorts.
The Get Him To The Greek star chose the secluded, $8000-a-night location because it's "paparazzi proof," according to the magazine. Other celebs who have frequented the island retreat include Madonna, Paul McCartney and Tom Cruise.