EXCLUSIVE INTERVIEW: Jersey Shore's Angelina 'Feels Sorry' For Jeff Miranda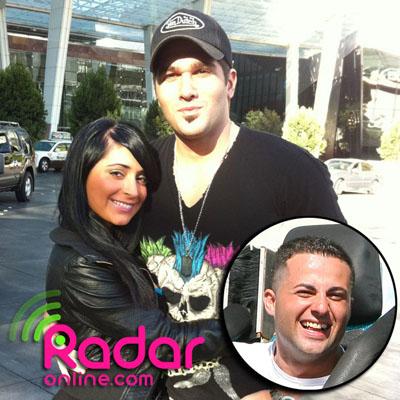 Jersey Shore's Angelina Pivarnick is one reality television star who knows how it feels to be excluded, so when Snooki's ex Jeff Miranda approached her, she gladly took him under her wing.
But after a fling that lasted just a few weeks, the pair have become embroiled in a bitter post break-up slanging match.
Jeff told RadarOnline.com Angelina was a "a cheating bi*ch" after she was photographer with The Bachelorette's Justin Rego in Las Vegas.
Article continues below advertisement
Now, the 23-year-old is firing back: "I felt badly for him because he wanted to break into TV so badly but he could never get a show. He wanted to be near Snooki and I as much as possible, all for fame."
EXCLUSIVE INTERVIEW: 'Angelina Is A Cheat,' Says Ex Jeff Miranda
She added, "We actually enjoyed each others company and we traveled to a couple of my appearances together, but was never really my boyfriend.
"At first, I thought he was really dating Snooki... but he only met her one day, kissed her and went back and spent the night at the Jersey Shore house... then MTV wouldn't let him back to see her after that.
In an exclusive interview, Miranda claimed he should have known better.
"It's my fault for messing with such trash like Nicole and Angelina," Miranda said.
"I don't know how these two girls got on that show. I wouldn't watch either of them take out the trash. Angelina can have Justin Rated R. He's a cheater himself so the two will be perfect together. She's trash and he looks like a f**king crushed can of Budweiser."
Article continues below advertisement