Exclusive
EXCLUSIVE INTERVIEW: Director Of 'Deep Throat' Movie May Film Without Lindsay Lohan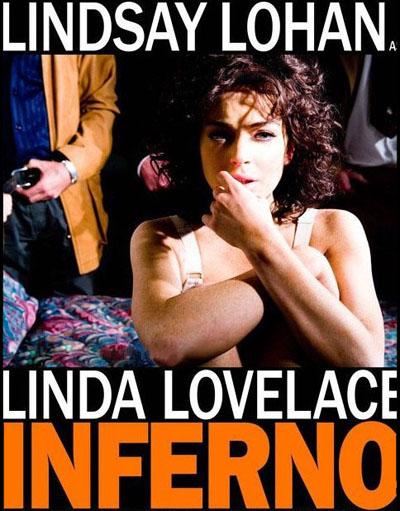 Inferno director Matthew Wilder has stood by Lindsay Lohan throughout her legal troubles, waiting for her to star in his movie about porn star Linda Lovelace.
But now Wilder tells RadarOnline.com that he is developing a 'Plan B' if Lindsay can't shoot the movie.
It's the first sign that Lindsay may not do the film as originally planned.
The Mean Girls star, 24, will be in rehab at least until January 3, 2011 per court order. Inferno was seen as the comeback movie for Lindsay, who once earned $10 million a film.
Article continues below advertisement
But interestingly, Lohan did not meet with Wilder and his team when she returned to Hollywood during the weekend after getting a 'day pass' from the Betty Ford Center.
Wilder told RadarOnline.com: "I can confirm that we did not see Lindsay Lohan over the weekend.
"You know we have been through a lot with this project, and although she is still our number one choice - we do have a Plan B if she cannot film Inferno.
"And actually we have had a great response from other people who really want the part too.
"But we will wait until Lindsay has fulfilled all of her rehab and court obligations to see if she will be able to take her place as we had originally planned."
Lohan's dirty drug test in September forced Wilder and his producers to make alternative plans for shooting but this is the first time he has admitted publicly that the film will go on with or without the troubled actress.
MORE ON:
Celebrity Justice
Article continues below advertisement
And RadarOnline.com also has learned that the actress has not signed off on her final contract which would bind her to the movie.
After being released from Betty Ford Center on Saturday, the actress returned to Los Angeles with her assistant Eleonore before filming an ad campaign for Russian fashion line Kira Plastinina at a location near the rehab in Rancho Mirage, California.
The Machete star has been dong well in rehab and has, so far, been following the rules imposed on her by both her counselors and the courts.
Lohan was sent back to rehab on October 22 by Judge Elden Fox.
If she successfully completes her treatment program and does not fail any more random drug tests, Wilder and his producers hope to start filming Inferno as quickly as they can.
Lohan has been missing from the big screen since 2007's psychological thriller I Know Who Killed Me and her last hit movie was 2004's Mean Girls.