Exclusive
EXCLUSIVE: If Hulk Hogan Marries Again It Will Be 'Spontaneous' Says Lawyer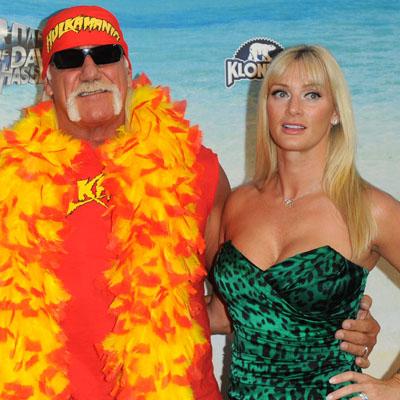 It looks like Hulk Hogan is looking more towards a permanent future with his longtime girlfriend Jennifer McDaniels by applying for a marriage license -- and any wedding in the future would be "spontaneous," RadarOnline.com has learned exclusively.
VIDEO: Hulk Hogan Flashes The Camera During Rap Video
Hogan's attorney David R. Houston confirmed to RadarOnline.com that the famous wrestler (real name Terry Bollea) applied for a marriage license in Florida a few days ago, but no wedding date or ceremony has been planned.
Article continues below advertisement
"He decided he wanted to have the marriage license in case he decided in the future he wanted to get married and if he did, it would be more of a spontaneous kind of thing," Houston said.
"He wanted to have it in the event he did decide to go through with it. He is engaged so he felt it is the next logical step."
Hogan has been engaged to Jennifer McDaniels, 36, since December 2009.
"When the day comes that he would get married, they would keep it very simple and spontaneous," Houston said. "Terry is the kind of guy who'd want to get married on the beach and move forward.