Exclusive
EXCLUSIVE: Girlfriend Of Dead Bachelorette Star: 'He Loathed Being Asked About The Show'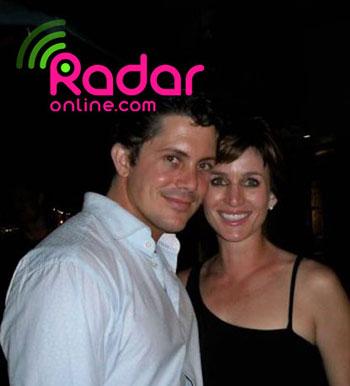 The girlfriend of Julien Hug -- who committed suicide last week -- has revealed how he loathed being asked about the reality television star which made him famous.
A tearful Jennifer Bell told mourners at Hug's funeral at Village Church in Rancho Santa Fe, California, on Friday, how the 35-year-old Bachelorette daredevil was her "life".
"He was my life and I don't know what I will do without him," an emotional Bell said.
Article continues below advertisement
"He was so incredible, so selfless, he cared about everyone. He loved reading."
Like the television show he was once on – "He loathed being asked about the Bachelorette," she said -- Bell also recounted how the restaurateur hated talking and texting on his cell phone.
But she said, "He loved real people, honest people. He loved adventure and excitement. He was so perfect. So beautiful and so amazing.
"I will miss every night where we would lie in bed and before he went to sleep he would whisper in my ear and say I love you."
Hug's body has been found near a highway in Southern California last Wednesday.
He left a suicide note for his parents, in which he said: "If life's not enjoyable, why stick around?"
Bell told family and friends: "Julien, I love you. Now you're at peace."
Hug was a contestant in the ABC show, a spinoff of the network's competitive dating show The Bachelor, in May 2009.
Article continues below advertisement
Julien's memorial service had over 500 friends and family in attendance. Outside the church in the garden the family treated guests to catered food including Raumbauer wine.
There were framed pictures of Julien at the memorial along with some of his treasured belongings including his two motorcycles and the jump suit he wore on one of his sky diving adventures.
Readers seeking support and information about suicide prevention can contact the National Suicide Prevention Lifeline on 1-800-273-TALK (8255).