Exclusive
EXCLUSIVE: Face-Off! Oksana Plans To Attend Mel's Deposition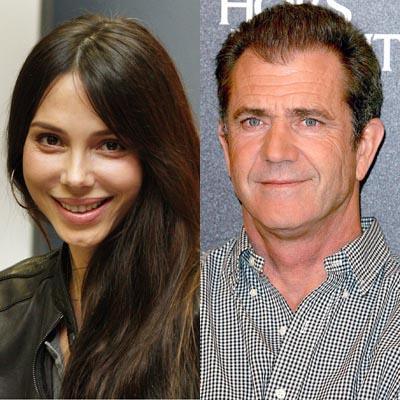 Oksana Grigorieva is planning to dramatically increase the stakes in her bitter court battle with Mel Gibson, RadarOnline.com can exclusively reveal.
The Russian musician, 40, will "stare down" the Lethal Weapon star at his all-important deposition on Monday -- the first time the Oscar winner has answered questions about the events that led to the bitter split.
"As of late Sunday night, Oksana had resolved to sit alongside her lawyers at the deposition and across the table from Mel," said a source, close to the mother-of-two.
Article continues below advertisement
"For the first time, she will see Mel face-to-face, and she knows this is an important event and feels that her presence could make Mel squirm."
Oksana was questioned for a fourth time, by Mel's lawyers, on Friday, in a deposition that "went well", according to those close to the actor's one-time lover.
"She was buoyed by the events of Friday," said a source. "Oksana felt relieved to have opened up about the events that led to this scenario."
The source added: "Mel's lawyers tried desperately to question her about her past relationship with Timothy Dalton, but her own legal team objected to the line of questioning, citing an issue of relevance."
When quizzing Mel, RadarOnline.com has learned, Oksana's lawyers will hone in on the secretly-recorded conversations -- obtained by this website -- which they believe show how bad Mel's temper and anger issues are.
Article continues below advertisement
"This is important because it will show Mel's suitability as a parent," added the source.
However, as RadarOnline.com revealed, Oksana and her lawyers will hear stone-cold silence when Mel is grilled about allegations he punched his ex-lover while she held their infant daughter Lucia.
"Mel will decline to discuss the alleged assault on Oksana, citing his Fifth Amendment right against self-incrimination given the criminal investigation is still active," said one source.
Oksana has alleged Mel punched out two of her front teeth, leaving her bloodied, bruised and with a concussion after a brutal fight at the Oscar winning actor's Malibu mansion in January.
RadarOnline.com obtained the photos Russian-born Oksana provided law enforcement as evidence, showing her with a lost a veneer and another tooth severely chipped.
Oksana alleged Mel, 54, struck her while she was holding Lucia -- causing a small abrasion on the tiny tot's chin.
Article continues below advertisement
Mel had insisted the couple merely had a loud argument, even though he was caught on tape admitting he hit his ex-girlfriend and also threatened her life –- twice.
Mel's team charged that Oksana tried to extort the actor-director after they broke up and financial settlement talks began.
The couple has been warring ever since they split in April and Mel was caught on tape erupting into a racist, profanity-laced tirade at Oksana.
In one recording, Mel told Oksana she "needed a f--king bat in the side of the head" and he planned to "come and burn the f--king house down" but not until she performed oral sex on his first.
When Oksana told the Lethal Weapon star he punched her while she was holding their child, Mel responded: "Oh, you're all angry now! You know what, you f--king deserved it!"
In another recording, Mel spewed a vile epithet, telling Oksana she looked "like a f---ing pig in heat, and if you get raped by a pack of n----rs, it will be your fault" and referred to her as a "whore" and a "c--t".
Article continues below advertisement