Exclusive
EXCLUSIVE DETAILS: 'Bachelorette' Star Julien Hug Left Behind Suicide Note Says Dad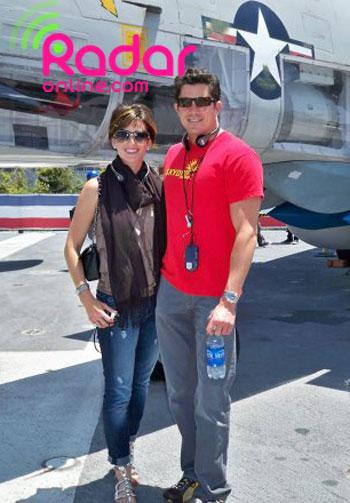 As family and friends continue to grapple with Bachelorette contestant Julien Hug's sudden death, his father opened up about his suicide which RadarOnline.com was the first to report. Betrand Hug to RadarOnline.com that the handsome thirty-five year old left a note behind.
"I had no idea my son was suffering from depression," Hug said in an exclusive interview with RadarOnline.com. "I just never knew that. He left us all note and I'm in shock."
Article continues below advertisement
On Friday, friends arrived to Julien's parents' house with flowers, food, photographs and cards for the family.
Julien's parents released a statement about their son, noting he suffered from acute depression.
"Our son meant the world to us and this came as a complete shock. We are beyond devastated and completely distraught. In his letter to us he stated that he was suffering from acute depression and he felt it was his only way out. While publicly outgoing he was an extremely private person who internalized everything. What we saw was his thirst for life with fast cars, motorcycles and his love of skydiving.
What we see now is the immense amount of love that everyone has for him. Anyone close to Julien is receiving an extreme outpouring of concern via text, email and messages. This is an honored tribute to what an amazing person he was and we thank everyone for their love, prayers and continued support.
To us Julien was as beautiful inside as he was outside and we wish to have him remembered in this way, a way he deserves and would appreciate, not by false comments from people outside the family. No one he has touched will ever forget him, most of all us."
Article continues below advertisement
"We're trying to get through this difficult time right now. As you can see, all his closest friends are here. It's truly, truly a sad day in this house. I wish there were something I could have done. We never knew."
Julien committed suicide and was found dead on Wednesday in a remote area near Palm Springs. 
A map of Joshua Tree National Park was found on Julien's computer. However, it is not believed that this map is connected to this suicide. 
EXCLUSIVE INTERVIEW: Bachelorette Star Julien Hug's Live In Girlfriend: 'He Was So Misunderstood'
Hug's live-in girlfriend Jen Bell told RadarOnline.com she didn't know the answer to why he committed suicide.  "Maybe he was masking pain that we don't know yet. Maybe he was wearing a costume. But regardless of whatever happened, we lost a beautiful man. A beautiful soul. I lost part of my life."
He was a contestant on season 5 of ABC's The Bachelorette with Jillian Harris, who released a statement about his tragic death. "I will always remember Julien's gentle demeanor and kind heart, which will be sadly missed," she said.