Exclusive
EXCLUSIVE: 'Bad Girls Club Miami' Star Catya Remains In Custody, More Arrests Surface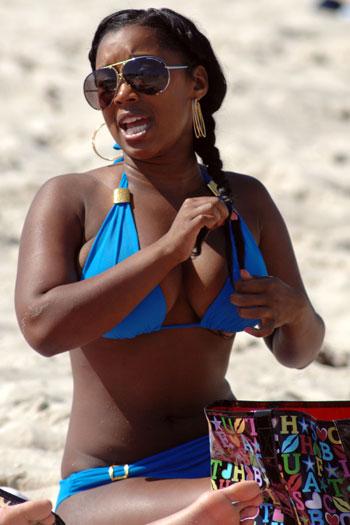 Bad Girls Club Miami reality star Catya "Cat" Washington was arrested for aggravated assault as well as drug possession, RadarOnline.com can reveal.
The Philadelphia native – who lives the high-life in Miami on Oxygen's reality show – is currently cooling her heels at Riverside Correctional Facility in Pennsylvania where she's being held on $500,000 bail.
Viewers of the show have already had an insight into her volatile personality when she went on a crazed rant at the other girls for leaving her at a nightclub.
Article continues below advertisement
VIDEO: Click on the link to see Catya Washington's outburst:
A court official told RadarOnline.com, "I can confirm that Catya Washington has two outstanding cases.
"She was arrested on August 18, 2010, for aggravated assault and will appear at Philadelphia County Court on December 14, 2010.
"In addition, she was also arrested on November 2, 2010, for possession of drugs with intent to manufacture and deliver – she will appear at the same court on November 22, 2010, in connection with this incident.
VIDEO: Catfight! Snooki & Angelina Brawl On Jersey Shore
"No judge has been assigned to her case as yet and at the moment, she is still being held at Riverside Correctional Facility on $500,000 bail."
On the reality show's website, Catya Washington's profile describes her as, "The Elite Player."
It reads: This one time tomboy from Philadelphia turned in her boyish ways for the glamorous girly lifestyle. Having dated both rappers and celebrities, Catya is accustomed to the finer things in life and plans on living the life of luxury as long as she can. With her curvaceous body that turns heads and an attitude to match, Cat has a way of getting whatever she wants, whenever she wants.