WATCH: John Mayer's Hilarious Video Urges You To Save Children 'Under The Age Of Justin Bieber'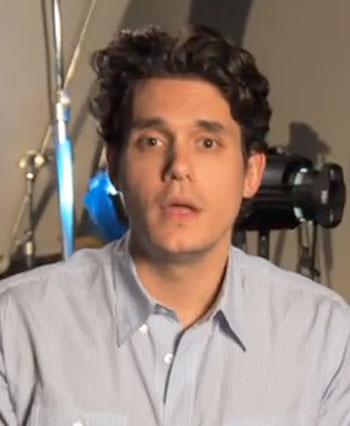 John Mayer and a team of celebrities have teamed-up to do a hilarious charity video to fight malaria – urging people to donate money so that Third World kids can reach the same age as teen sensation Justin Bieber!
In the wacky commercial, which you can watch here on RadarOnline.com, Mayer is joined by B.J. Novak, Jeff Probst and Rachel Harris as the celebrities urge people to buy $10 mosquito nets to help prevent one million contracting the deadly disease.
Article continues below advertisement
VIDEO: Justin Bieber, Bow Wow Come Out For A Good Cause
"Almost a million people die every year from malaria," Mayer says at the beginning of the video. He continues: "And of that number 85% die under the age of Justin Bieber."
It's a totally unexpected statement and before you realize exactly what he's said, the video cuts away from him. When Mayer is back on camera he talks about what you can do "to get these kids to the age of Bieber."
The Public Service Announcement is part of a series of videos for 'Comedy Fights Malaria' with other stars like Orlando Bloom, Jeremy Piven and Ted Danson also taking part.
A spokesman for the campaign said: "Every 45 seconds a child dies in Africa from malaria but humor can keep malaria in the spotlight and in the conversation too."
The campaign is planning to wipe-out malaria deaths in Africa by 2015 and hope that their star-studded campaign will help them reach that goal.