VIDEO: Emotions Erupt On Teen Mom Season Finale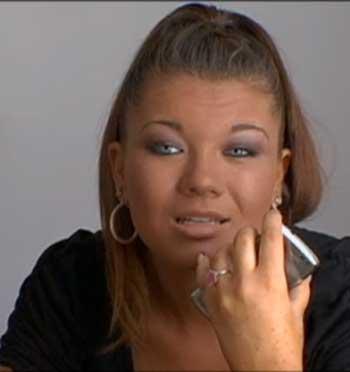 Tuesday's season finale edition of MTV's Teen Mom ran the gamut of emotions from love, sadness, regret, rage and entitlement, as the young mothers and fathers continue to work through their considerable issues.
Watch the video on RadarOnline.com
Amber and Gary's co-parenting relationship continued to crumble over Chris, Amber's recently-released convict boyfriend who Gary doesn't feel comfortable with diapering his daughter. The pair unsuccessfully tried to devise a visitation schedule, and while they soften their stances toward one another, both seem to be emotional wrecks at the end of the 90-minute episode.
Article continues below advertisement
Maci's got plenty to be troubled over: she's broken up with her boyfriend Kyle and continues fighting her baby's daddy Ryan for custody of their child Bentley. The pair, who seem to make some progress in mediation, ponder whether or not to reunite for the sake of their child, but realize it would not work.
Catelynn and Tyler finally get to meet Carly, their child who they put up for adoption after she was born. Both are visibly emotional when they have a picnic with the girl, and Catelynn gets to hold her for the fist time since giving birth. After seeing the child's very capable adoptive parents in action, they give the baby a scrapbook and leave the bittersweet reunion.
The mercurial relationship between Farrah and her mother Debra seems to be cooling off when Debra match makes her daughter with Julian, a good-looking hair dresser. Julian seems a bit put off when he learns that Farrah's got a kid, leaving things in limbo. After some tense exchanges, Farrah and her mother talk, and seem to be reaching a positive accord as the episode winds down.
RELATED STORIES:
EXCLUSIVE: Teen Mom Amber 'Would Never Ever' Date A Sex Offender