Rick Sanchez Had 'Agenda' Against Jon Stewart Says Host Whose Interview Led To Firing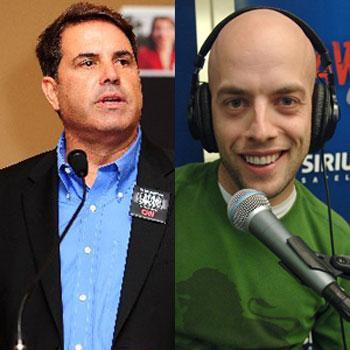 CNN host Rick Sanchez had a "live grenade in his mouth and he pulled the pin" when he gave the radio interview that led to his firing.
That's according to Pete Dominick, the host who conducted the now infamous satellite radio interview where Sanchez called Jon Stewart a bigot and made anti-Semitic remarks.
"I didn't really want him to do the radio show," Dominick said, noting that Sanchez is not the type of guest he normally works with.
Article continues below advertisement
"I didn't really want to say no.
"But Rick Sanchez came in the studio on Thursday with a live grenade in his mouth and pulled the pin. I tried to put it back for him but he wasn't having it. He apparently had an agenda to unleash on Jon Stewart not knowing that I worked at The Daily Show and I know Jon and that I know his bosses and quite a few Jewish people."
Dominick spoke for approximately seven minutes about why he didn't want to talk about Sanchez and how he didn't expect the interview to become a big story despite the fact that his brother put it on a blog, which got picked up by the national media.
Jon Stewart Fires Back At Rick Sanchez
The Sirius host also said Stewart and Colbert complimented him on how he handled the interview, which was "extremely flattering."
Dominick noted his belief that Sanchez would have self destructed elsewhere if not on Dominick's show. Oddly, the radio host apologized to Sanchez's family.
"Rick Sanchez is supposed to be a news reporter not a newsmaker," Dominick said on Thursday. "The analysis he conveyed on this show .,..claiming my friend and former bosses Jon Stewart and Stephen Colbert are bigoted and that everyone who runs CNN are Jewish aren't even accurate, led alone insightful.