Jon Stewart Is A Bigot, Says CNN's Rick Sanchez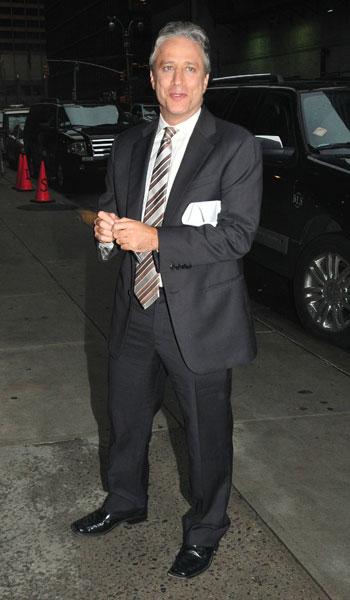 CNN anchor Rick Sanchez dropped a bomb on a radio show Thursday calling Jon Stewart a bigot.
The anchor's comments are creating a media frenzy as Sanchez tried to make the point that if right wing pundits are going to be termed "prejudiced" then should liberals like Stewart.
"I think Jon Stewart's a bigot," Sanchez said on a Sirius radio show Thursday. "He grew up in a suburban middle class New Jersey home with everything you could every imagine.
Article continues below advertisement
"He's bigot against everyone who's not like him."
VIDEO: David Letterman Explains To Jon Stewart Why Oprah Hates Him
On the Stand Up! with Pete Dominick radio show Sanchez said he doesn't "buy" that the only people who are prejudice out there are people from the right. And he added, "I think Jon's show is essentially prejudicial. He can't related to a guy like me, a guy whose dad worked all his life…to someone who grew up poor."
As Sanchez and Dominick argued, the CNN seemed to back off at the end of the interview and said, "I'll take the word bigot back. I'll say prejudicial."
But later in the interview (and not heard on the audio posted here), Sanchez went back to the word "bigoted" and said: "If I did just sit there and read the teleprompter every day, Jon Stewart would never say a word about me. He'd say I'm a good Hispanic anchor, 'Way to go, you've done a good job, stay right there.'"