It's Official: Piers Morgan To Replace Larry King On CNN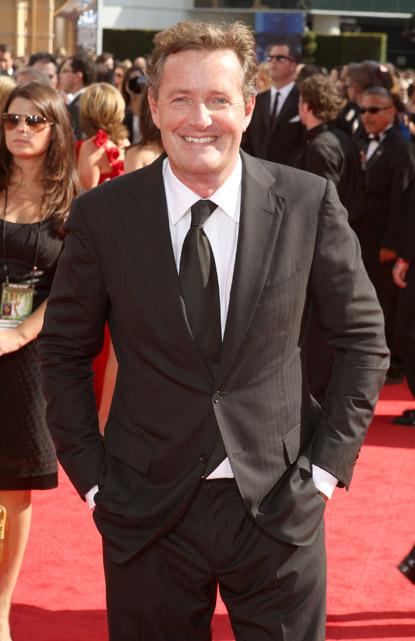 We told you so.
CNN announced on Wednesday that British journalist Piers Morgan will indeed take over the coveted talk show slot vacated by Larry King - a move that RadarOnline.com was first to report on June 30.
"I am thrilled to be joining CNN, and very much looking forward to bringing my own style of interviewing to the world's biggest, and best TV news organization," Morgan said in a statement Wednesday.
Article continues below advertisement
Morgan, 45, was wooed by the Atlanta-based news empire to freshen up the void left by the outgoing King, whose sagging ratings and publicized marital problems reportedly hastened his departure from the network after 25 years there.
CNN president Jon Klein said in a statement that Morgan "has made his name posing tough questions to public figures, holding them accountable for their words and deeds.
"He is able to look at all aspects of the news with style and humor with an occasional good laugh in the process," Klein said. "He is a natural fit with Anderson Cooper, Eliot Spitzer and Kathleen Parker in our prime time line-up, and the ideal choice to update the storied tradition of newsmaker talk on CNN."
Morgan's had a big presence in Britain, as the former editor of The Mirror paper and a judge on Britain's Got Talent. He sat on the panel to judge Susan Boyle's breakout performance of I Dreamed A Dream, and has also appeared on shows like Celebrity Apprentice and America's Got Talent.
He's expected to begin his show at the start of next year.