Rick Sanchez Fired From CNN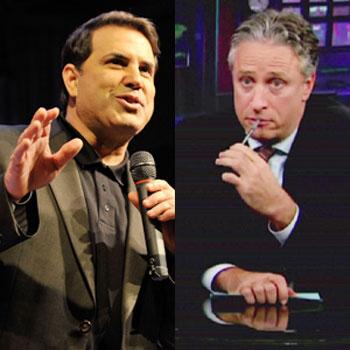 CNN anchor Rick Sanchez was fired from the company on Friday just one day after he called Jon Stewart a bigot, RadarOnline.com can report.
"Rick Sanchez is no longer with the company," CNN said in a released statement.
"We thank Rick for his years of service and we wish him well."
The announcement comes as a surprise, but explains why Sanchez was notably absent from Friday's Rick's List and was replaced by Brooke Baldwin.
Article continues below advertisement
CNN severed ties with Sanchez after he made comments on the Stand Up! with Pete Dominick radio show saying Stewart was a bigot and that CNN was "run by Jews."
It's Official: Piers Morgan To Replace Larry King On CNN
"I think Jon Stewart's a bigot," Sanchez said on the Sirius radio show Thursday.
"He grew up in a suburban middle class New Jersey home with everything you could imagine. He's a bigot against everyone who's not like him."