PHOTOS: David Beckham - He Strips, He Scores!!!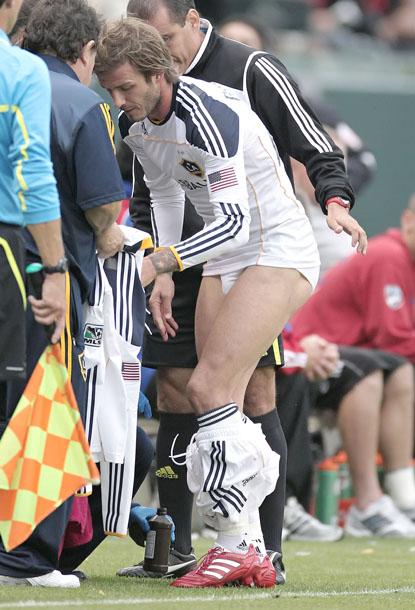 Fans attending Sunday's soccer match between the LA Galaxy and FC Dallas got their moneys' worth Sunday when a nasty finger cut caused hunky David Beckham to slink out of his uniform right on the field, and RadarOnline.com has the pics.
The international soccer superstar, 35, was cheered by the crowd as he lost his uniform, showing off the sexy physique of an underwear model (yup, he does that too). He changed from the blood-stained garb into a clean uniform and continued on with the contest.
Article continues below advertisement