Exclusive
EXCLUSIVE: Woman Accused Of Affair With David Beckham Goes Back To Court; Hires Bodyguard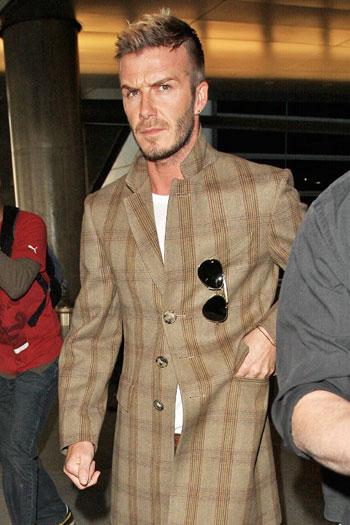 The woman at the center of the David Beckham affair slur has gone back to court on the same day it was revealed her 'delusional' ex-husband had falsely accused her of having an affair with the soccer superstar.
RadarOnline.com has learned Shery Shabani went before a judge in a Los Angeles courtroom for a closed door hearing.
And the close pal of Becks and his wife, former Posh Spice Victoria, has been forced to take extensive measures to protect herself.
Article continues below advertisement
Shabani, whose estranged husband allegedly tried to force Beckham's car off the road after becoming falsely convinced he was having an affair with his wife, was being protected by a bodyguard.
A source close to Shabani told RadarOnline.com: "Shery has received numerous physical threats in recent weeks that have left her under close personal protection by a bodyguard on a daily basis."
The insider added, "She has been followed and watched by strangers which has had a tremendously negative impact on her children."
As RadarOnline.com revealed, mother-of-two Shabani revealed in court papers how her ex of 12 years was inexplicably convinced she was having an affair.
"On my most recent birthday, in front of the children, he yelled at me: "I know why you're upset, it's your birthday and you didn't get a text message from David Beckham!'" she wrote.
On another occasion, after police responded to reports of a domestic disturbance, Shabani claims her husband insisted officers include in their report that she had 'f***** David Beckham.
"He inexplicably demanded that the officers include his statement in their report" so he could leak it to the media, she claimed.
EXCLUSIVE COURT DOCUMENTS: Read The Court Papers
Millionaire lawyer Kambiz, who is also known as Joseph, is subject to a restraining order after Shery alleged that he shoved and struck her during an incident on August 17.
Beckham has hit back at the affair allegation today, saying: "As with another recent story, this is another tale full of fantasy."