Jeremy London To Testify In Case Against Alleged Kidnapper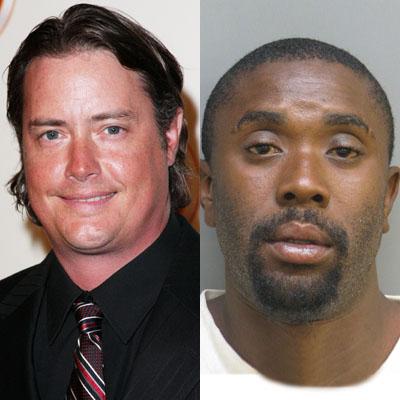 Jeremy London is expected to return to a Palm Springs, California courthouse Tuesday morning where he will come face to face with his alleged kidnapper, RadarOnline.com has learned.
The Party Of Five star has been called to testify in the criminal case of Brandon Adams, a man London claims kidnapped him and forced him to do drugs.
As RadarOnline.com previously reported, London appeared at court last Friday expecting to take the stand; however, the case was continued so that new evidence obtained by the prosecution could be reviewed by the defense.
Article continues below advertisement
Brandon was arrested shortly after London had told police that he was minding his own business on the afternoon of June 10, when three men, including Adams, offered to help him change a flat tire.
But in an exclusive jailhouse interview with RadarOnline.com, Adams painted a different picture of the incident, saying that he, two other men and London went on a consensual drug and alcohol induced "joyride for hours" in Palm Springs.
"There was no gun. There was never a pipe," Adams told RadarOnline.com.
"We got drunk and I hooked him up with some Ecstasy and Xanax and we took a joyride and partied for hours."
Adams said he later dropped London off near a Radisson Inn.
Adams told RadarOnline.com that while he did help London and his wife Melissa with their flat tire, the rest of the troubled actor's story is completely fabricated.
Article continues below advertisement
London has adamantly stuck to his story, even telling RadarOnline.com in an exclusive video interview that he feared he was going to die at the hands of Adams and the two other suspects when they made him smoke illicit drugs.
As RadarOnline.com was first to report, both London and Melissa have been to rehab for pill addictions and have lost custody of their 3-year-old son Lyrik as a result. They both must undergo random drug testing as part of their custody battle.