Exclusive
EXCLUSIVE: Jeremy London Accuses Cops Of Dropping The Ball In Kidnapping Case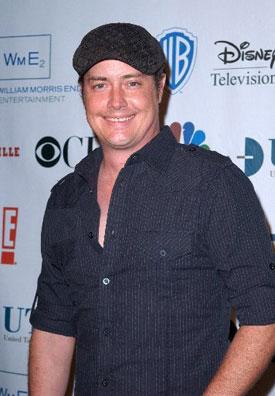 Jeremy London hasn't given up hope that his kidnapping case will be solved, but he thinks the cops have.
In an exclusive interview with RadarOnline.com, London said he's baffled as to why police in Palm Springs, California have made no more arrests in the case; London has claimed there were three men in the car with him the nighthe says he was kidnapped at gunpoint and forced to smoke drugs.
"I wonder that every day," London told RadarOnline.com. "I pointed the gunman out in a photo lineup too. It's frustrating."
Article continues below advertisement
Police have arrested one man and he's currently in jail on $500,000 bail. In an exclusive jailhouse interview, Brandon Adams told RadarOnline.com he was with two other men the night they hitched a ride with London and his wife Melissa.
Those men, who according to Adams go by the street names "Little Seven" and "Dirty Left," are still on the loose.
COURT DOCUMENTS: Jeremy London Suing His Own Mother!
RadarOnline.com spoke to a spokesman at the Riverside County District Attorney's office who would only confirm that "the case is still under investigation."
Adams story differs significantly from the one that London gave police. He told RadarOnline.com exclusively that he and the Party of Five actor went on a drug and alcohol fueled "joyride" that lasted hours, and that Jeremy begged him to score him Xanax and OxyContin. Adams says he and London bought beer and liquor and got drunk before Adams was able to get London Xanax and ecstasy, which he claims London took all at once.
London continues to deny that he did anything wrong and says the whole experience has not only traumatized him but threatened to tarnish his reputation.
"These absurd claims are assassinating my character. I'm a victim of a terrible crime and I don't deserve what happened to me," London told RadarOnline.com. "The trauma I went through was enough."